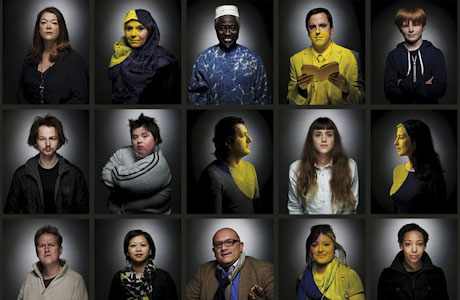 Renae volunteered at the 2012 London International Festival of Theatre (LIFT) as part of her European Artstart activities. LIFT is a biennial festival committed to participation and involvement, creating new theatrical experiences that place the audience at the centre of things. Renae was attached to three projects during her time at LIFT including,
• 'Unfinished Dream' by Iranian theatre-maker, Hamid Pourazari. In 'Unfinished Dream' the audience were led through a multi storey car park in West Croydon undertaking a journey filled with the hopes, dreams and nightmares of local residents. Renae's role was to help move the audience through the promenade work on custom built wheel chairs at times pulling them away from the scene before it finished or changing the pace to add to the dramatic tension.
• 'Macbeth: Leïla & Ben…..' by Tunisia/France-based company Artistes, Producteurs, Associés was a theatre work that modernised Shakespeare's classic placing politicians Leïla and Zine Ben Ali as the leading couple. Renae recorded the voiceover of the American UN Ambassador in the show.
• 'Where The Heart Is' is a community project by UK-based company, Magic Me, in which the audience explore the back streets of Aldgate and Brick Lane. Led by a map and podcast the audience visit key sites where they see videos that tell the stories of women in the East End. Renae ran a key site during the 'Where The Heart Is' season.