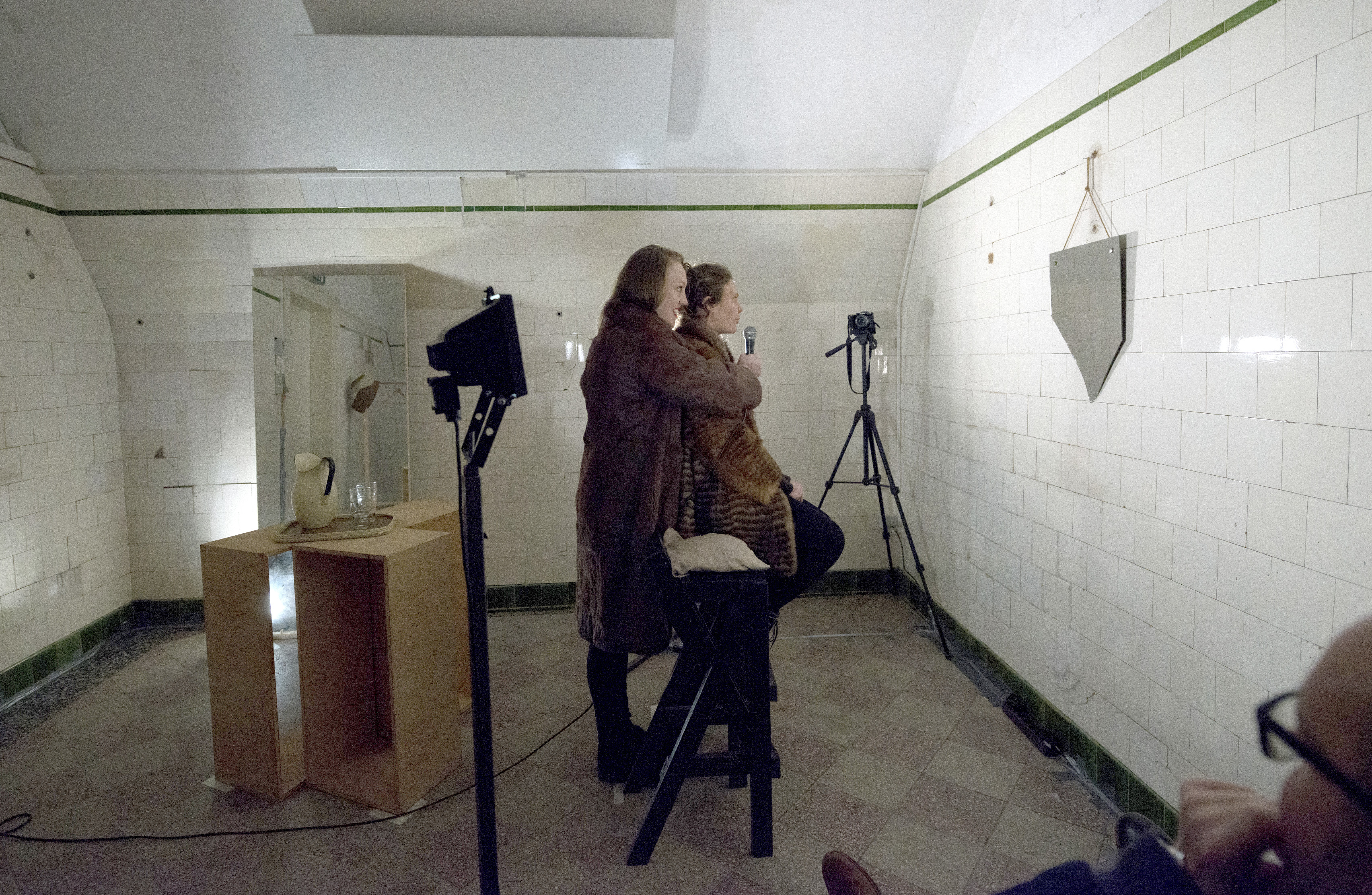 After months of dynamic conversations with my friend, dramaturg and now director, Katerina Kokkinos-Kennedy, we began work on the floor this week with Triage Live Art Collective's new project, CULT.
Triage was invited to develop and present the beginnings of the work in the frame of Die Fabrikanten's Live Art Party at Raumschiff, an artist run space in Linz, Austria. It was a four-hour durational event where I performed a short film scene with an audience member in a one-on-one encounter, whilst also having a live audience watching. The participant didn't have a script and was invited to instead just be themselves or pretend to be someone else. This scene was repeated for different audience groups over the night.
CULT looks at the tension between performativity and reality through a range of different conventions. As the performer, this was present through my intention to develop an empathetic connection with my scene partner while maintaining the scripted trajectory. Triage will continue to develop CULT in Australia and Europe in 2017.
CULT by Triage Live Art Collective
Spotter Night: Live Art Party
Presented by Die Fabrikanten at Raumschiff in Linz
2nd of March 2017