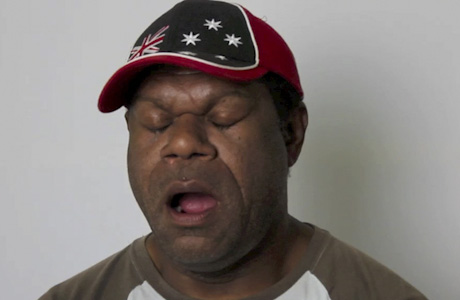 The Australian Exhibit at the Prague Quadrennial of Performance Design & Space will both present documents from Renae's past actions and make a new version of the participatory video installation Yawn.
Yawn is 1 of 5 interactive artworks that make up In-ya-ear, a public engagement project that has been presented at various train stations in Melbourne between 2013 and 2015. As part of these encounters commuters took a moment from their journey to, literally, yawn for the camera. Linked by the repetition of this simple, raw and very human action the amassed footage provides a poignant picture of a cross section of Australian society and as a viewer the observation of these numerous yawns has the expected effect and one is drawn into an unavoidable physical participation.
Along side the artefacts of previous versions Renae and her collaborator Virginia Francia will be in Prague for the second week of the Quadrennial to make a special version of this empathetic movie.
Prague Quadrennial of Performance Design & Space (PQ15)
Prague, Czech Republic
18 – 28 June 2015